Group Dance Lessons


Beginner Rumba – Tuesdays from Jan 10 thru Feb 28, 2023 7:00p-7:50p
The seven class session is $112 per couple

Beyond Beginner Tango – Tuesdays from Jan 10 thru Feb 28, 2023 8:00p-8:50p
***For the Tango Class Only***
There is a discount for Stardust Ballroom Dance Members of $84 per couple instead of $112 per couple for the seven class session
---
Upcoming Group Dance Lessons
Beginner Class TBA – Tuesdays from Mar 7 thru Apr 25, 2023 7:00p-7:50p
The eight class session is $128 per couple
Beyond Beginner Class TBA – Tuesdays from Mar 7 thru Apr 25, 2023 8:00p-8:50p
***For the Beyond Beginner Class Only***
There is a discount for Stardust Ballroom Dance Members of $96 per couple instead of $128 per couple

The upcoming eight class session is $128 per couple. Pre-registration and pre-payment are required. These small group dance lessons are in a protected environment. Physical distancing and masking will be observed. There will be no rotating among the couples. Lessons are located at the South Harborcreek United Methodist Church. Church address is 7929 McGill Rd. Harborcreek,Pa 16421 Hosted by the Stardust Ballroom Dance organization.
Private Lessons are by appointment
Group Lesson Reviews
Jerry and Lori Zimmer
"We decided to try ballroom dance lessons a few years ago and we truly enjoy it. Not only is it a great date night to look forward to each week, it is also fun to meet and dance with many other people too. Debbie and Nick are very patient and fun instructors. They explain the moves so simply and are always willing to 'show us one more time' what we should be doing. The encouragement we get from Debbie and Nick and the rest of the dancers will certainly have us going back for lessons for many years to come."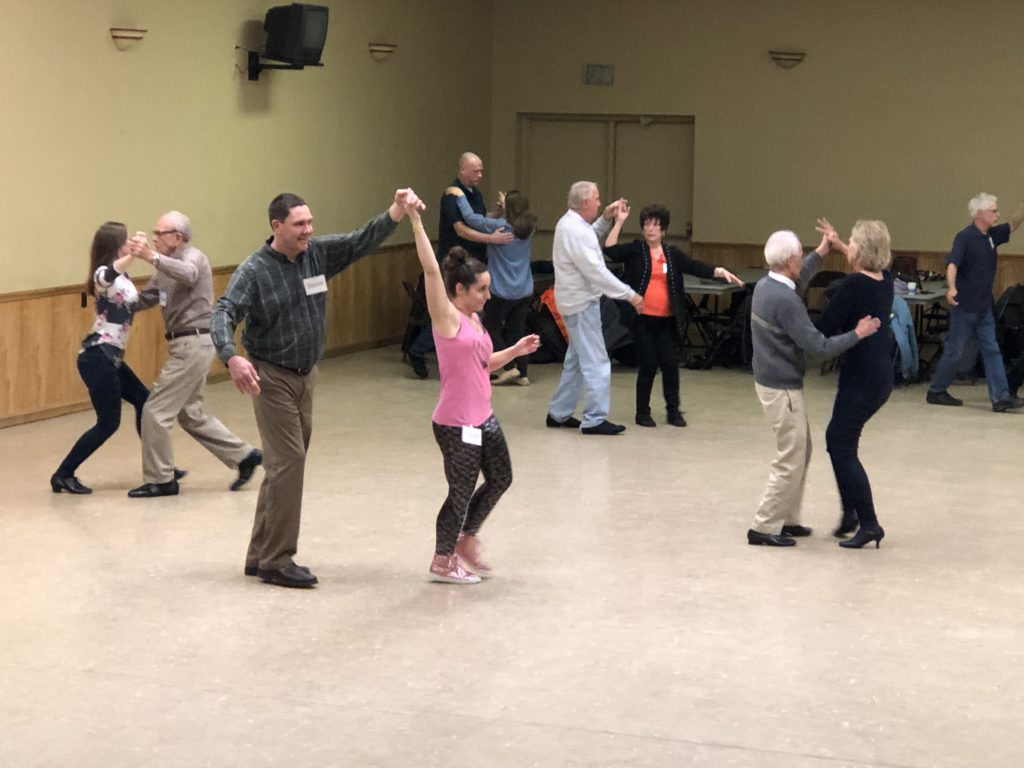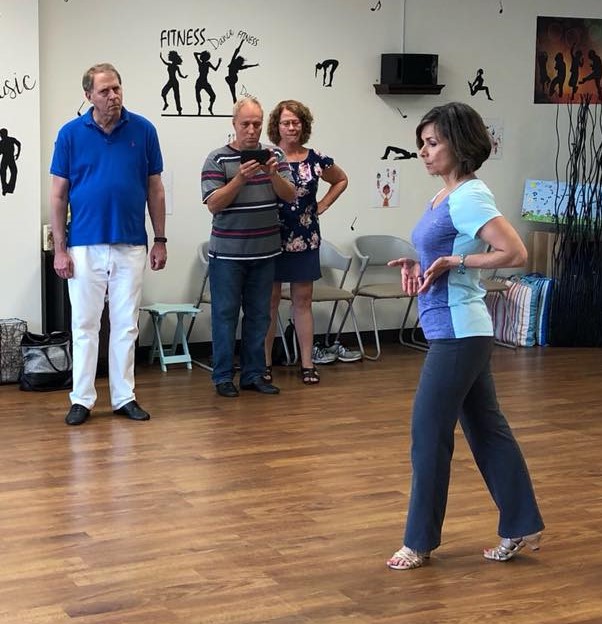 Chetan A Hasabnis Founder and CEO, N-GEMS INC.
"It is with great pleasure and without a doubt I recommend dance instructors Debbie and Nick. Their partnership and commitment to share finest of ballroom dance forms is a great asset to the city of Erie. In past 4 months i have been taking swing, night club two step, rumba and cha cha at Stardust with Debbie and Nick. They not only hand hold each of the aspiring dancers during the group lessons towards finessing each move but i would also like to give them the credit removing the fear to socially ballroom dance and enjoy. The teaching, technique and spirit they share is truly an inspiration."
Evangeline Papadopoulos
"Debbie and Nick are both amazing dance instructors. Fundamentals and methodology are always the main focus and reviewed regularly. This makes learning moves and technique so much easier. They both take the time to explain everything they do so very thoroughly. It's very obvious they both have a genuine love of dance and teaching."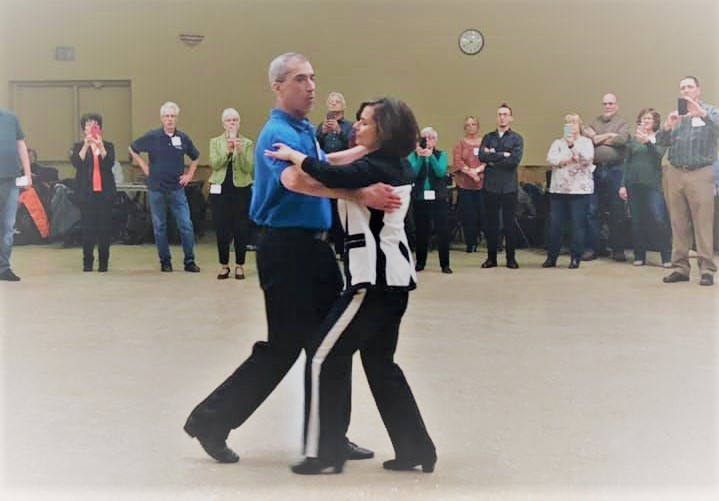 Scott Cadwallader
"I am a beginner at Ballroom dance and have been taking dance lessons from Debbie and Nick for a number of weeks now. They are fantastic at taking it step by step to make it much easier to learn. I highly recommend if you are interested in dance, to learn from these two incredible teachers."
Lana Rinehardt – Jazz Dance Instructor
"I would like to take an opportunity to rave about Debbie DeAngelo and Nick Iacobucci. They are the instructors at Erie Ballroom Dance. I've taken various ballroom lessons from Debbie and Nick and enjoy their complete understanding and knowledge of Ballroom dance. Ballroom is a great fun way to challenge yourself mentally and physically, and you're never to old to try!"
Jill & Dane Charlton
"I am not a dancer, as a matter of fact I thought that I was blessed with two left feet. My husband and I were urged to sign up for some dance lessons with Debbie DeAngelo and Nick Iacobucci. We had a blast! These two are wonderfully positive and 'Step-By-Step' patient. If you are thinking about learning to dance at any level, please consider a class with Debbie & Nick."
David & Bethany Brady
"We really enjoy dance lessons with Nick & Debbie. Neither of us have any natural dancing abilities, but Nick & Debbie are able to make us look like we do. Both the private & group lessons make for a fun date night and practicing in the kitchen is always romantic. The lessons have been so good for our relationship."